the whip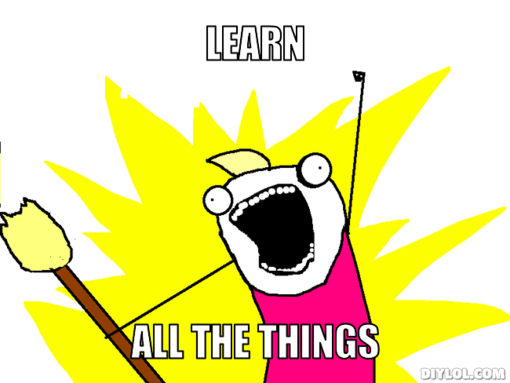 This week's goal:
Knot tying (proof of skill acquisition due 22 April 2015) - LATE
To kick off 2015, my writing whip partner and I decided to take on a new challenge: learning new skills. We would maintain the same weekly meeting schedule and method, but instead of completing (or talking about how to complete) our writing assignments, would assign ourselves a new skill to learn within one or two weeks time. By the time the due date rolls around, we should have completed a task which indicates that a new skills has been learned.
Below are the goals that I have assigned myself for 2015 - we'll see how many I get through before the end of the year.
Web Development
Create a blog site using Markdown
Video
Set up personal YouTube presence
Create a series of short (3 mins or less - probably way less) videos on weekly themes
Programming language explorations
Properly set up a Github presence and test it
Code Academy
Beginner projects in Python
Learning technology
Figure out how to use Conducttr
Figure out how to use ARIS
Create a very small situated documentary
Experience API explorations

Set up an LRS
Experiment with an authoring tool that will create xAPI statements
Create small interaction that will express said statements
Verify that statements were captured in an LRS
Install the Learning Locker LRS on a Raspberry Pi
Other (mostly unformed ideas)
Get into Arduino
Plan (not build) a reasonably complex transmedia experience
Create a proof-of-concept using inklewriter
Learn to read and write in hangul
Knot tying (skill currently in acquisition)
Computer-assisted illustration/animation
AfterEffects for motion graphics
Pencil2D using the Wacom Bamboo tablet